Although we're proud of our products, services, and technology, nothing matches the pride we have in our staff. Every employee is committed to providing excellent customer service and producing high-quality products and services. Learn a little more about each of us below!
---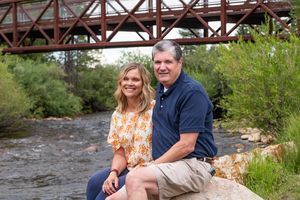 Judy Pederson, President
Judy and her husband, Dave, purchased Pro Printing & Graphics and The Copy House in May of 2010. Previously, her background was in banking and property management and this business opportunity seemed like an exciting change! She chose Peripety LLC for the name of the company after hearing the word Peripety in a Bible Study on the book of Esther (meaning a 180 degree change in direction). Judy and her husband have 6 children (3 each), 8 grandchildren and their goofy dog Gabe.
---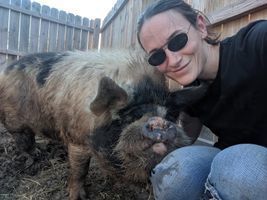 Lora Wood, Graphic Design, Press Operator
Lora is our graphic designer. She started working for us in 2013. She is married to Judy's son,  Jeremy, and they have two daughters, Rei and Daytona. She enjoys the creativity that design work brings. She also helps with marketing, bindery work, and anything else she's needed for. She is very passionate about animals. She currently runs a small farm with her Kunekune Pigs and chickens.  Her hobbies include hunting, fishing, photography, and pretty much anything that has to do with the outdoors or animals. They also have 3 dogs, 2 cats, a hedgehog, a ball python.
---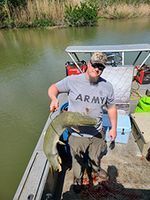 Jeremy Wood, Wide Format Specialist
Jeremy has been with us since 2010. He is Judy's son and Lora's husband. Working with family has its challenges, but Jeremy manages to make it work. He is our Wide Format Specialist. He runs everything from blueprints, to posters, to banners, and even stickers and decals. He also does graphic installation and all of our handy-man work we have around the office. Jeremy enjoys hunting, bowfishing, and working on his numerous projects in his spare time. He can often be found fixing cars, rebuilding boat motors, or doing metal fabrication.