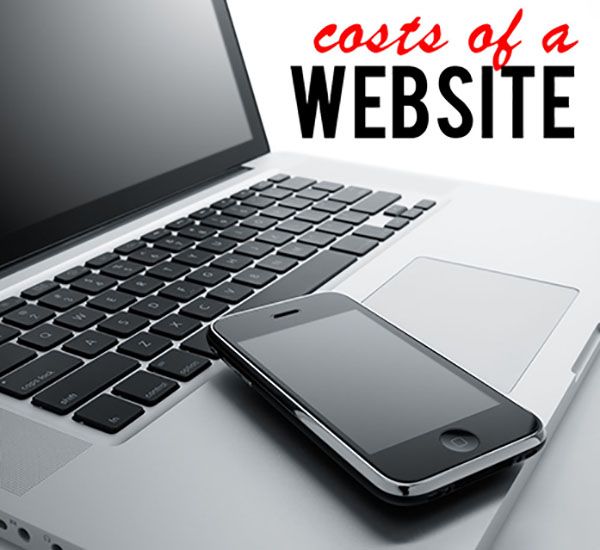 Most small businesses realize the importance of having an online presence, but are just not sure how to get started and how much the investment should cost. Nowadays, websites can be extremely affordable and beneficial, even for small businesses. Think about it - potential new customers can find your business and you didn't even have to do a thing!
Here is a breakdown of the four basic components of a website and how much you can expect each element to cost.
Domain. A domain is the unique name of your website (for example: proprintingandgraphics.com) that can only exist once on the internet. This is what your visitors will type into the browser to reach you. There are several versions of domains (.com, .net, .org, .biz, and more) and costs usually fall between $10 to $25 annually.
Hosting. A web host stores your website files and makes them accessible online. Hosting generally costs about $4 to $25 a month. These prices are significantly higher, though, if your site requires special hosting due to heavy traffic or intensive applications.
Design. Design is the look and feel of your website that someone sees when they visit. Price can vary greatly based on the designer, features and functionality, and time spent. Generally, prices will average based on these three categories: novice designers, $50-$200/hour; professional designers, $100 to $700/hour; and small web design agency, more than $1,500 total.
Additional Features. Mobile ready design, e-commerce, search engine optimization - these are all examples of features and functionality that are usually additional costs for your site. Some are not as important, based on your goals, but others are essential - almost double the number of your site visitors will be on a mobile device instead of a desktop!
Working with a professional company to build a website will save you time and effort, as well as ensure that everything works properly and is easy to use. Call Pro Printing and Graphics today to learn more about the web design and online marketing services that we offer!
308-532-1111