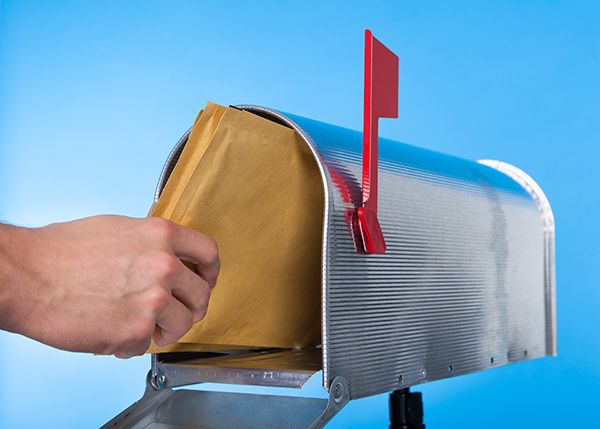 Remember when we talked about why you should integrate print into your marketing? Well, the marketing world has been buzzing about social media and SEO in recent years - but guess who's back? Direct mail! The USPS provides a very affordable mass mailing program called Every Door Direct Mail (EDDM). Let's talk more about what EDDM means for marketers.
Every Door Direct Mail (EDDM) is a perfect (and afforable) way for local businesses to spread the word about their location, special offers, or other annoucements in a very targeted way. EDDM allows you to saturate entire neighborhoods using carrier routes — all without the cost of purchasing mailing lists and permits. EDDM is ideal for businesses and individuals looking to gain the attention of anyone and everyone in a certain region. The USPS saves money on sorting and transportation, and therefore, you save money on mailing (just 16 cents per piece as long as they stay within the size guidelines). That means 8.5″ x 11″ promotional postcards are finally within your budget!
Why Does EDDM Work for Local Businesses?
Return on investment! Consumers are far more likely to respond to a direct mail piece (1.1-1.4%) than email (.03%), display ads(.04%), and paid search (.22%) combined. Direct mail also inspires consumers to act - 6.5 out of 10 people who receive a direct mail piece will make a purchase or engage with the business (Stats provided by the CMO Council).
Targeting. By selecting zip codes and carrier routes, you can target geographically, ensuring your message reaches consumers in areas most relevant to your business.
Flexibility. With several postcard sizes available, your message can be as short or long as you need it to be. Remember, though, you only have 9 seconds to grab a customer's attention!
Value. Postage is only 15.7 cents per piece - now that's economical.
Effective. Direct mail should complement your online presence, not replace it. If a customer interacts with your brand in several different ways, you are more likely to be at the top of their mind when it comes to making a purchase.
Business owners are realizing the importance of balancing your marketing between online and offline options. Is direct mail in your marketing strategy? Call us today to set up a consultation on how to get started! 308-532-1111