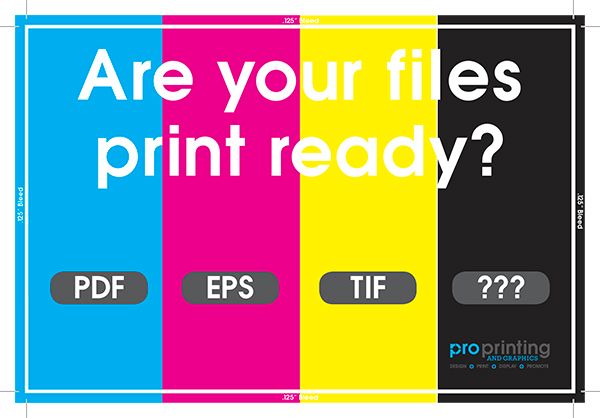 Have you ever thought about creating your child's next birthday invitation, or maybe you just need to design a simple poster. No matter what the project, creating your own design documents can be a fun and exciting process, but there are a few things that you need to keep in mind. Proper file format, color accuracy, and bleed are all things that you need to remember when creating your own design files.
When submitting files for print it is important to have the proper file format. Whether you design your document in Photoshop, InDesign, Illustrator, or even Publisher, the optimal file type for us to print is a PDF. Exporting your files as a PDF ensures that the colors, fonts, and links all remain the same. To export your file as a PDF in Photoshop, Illustrator, or Publisher simply choose the Save as command and choose Adobe PDF in the Format drop-down menu. If you are working with a document in InDesign choose File, and then Export to convert your file to a PDF.
Color accuracy is another important aspect of designing for print. Photoshop and Publisher files are generally created in a RGB color format. To ensure better color quality you should always convert your design to a CYMK color mode. The printers in our office use CMYK, so changing your document to CMYK will help the color print correctly. It is important to remember that a computer screen reads color in RGB mode, so your colors may print slightly different than what is seen on your computer screen.
Finally, designing your document with a bleed can be a big time saver for the printer. A bleed is a printing term used to refer to the extra image added to a document when the color runs to the edge of a page. Printers cannot actually print to the very edge of a page; therefore, and bleed must be added so the document can print on a larger sheet of paper and be trimmed down to the correct size. The below image may help you better visualize the bleed area.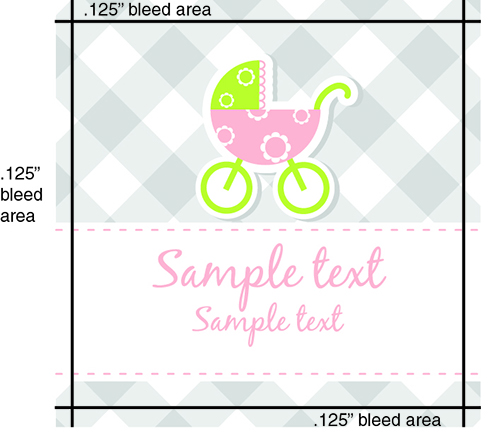 Before you send your next design document off to be printed, check to be sure your document has the proper file format, color, and bleed. Read our PDF Checklist here.