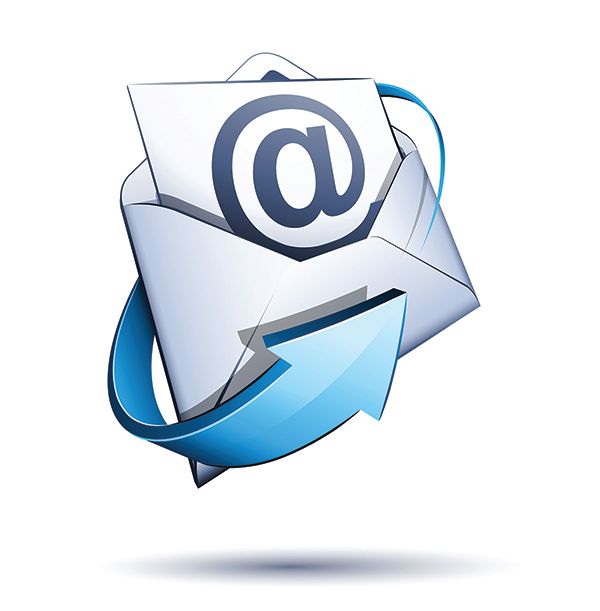 During our Marketing Made Easy Workshops, we are constantly stressing the importance of having consistent promotion and reach strategy. Email marketing is an important part of reaching potential customers in more ways than one. According to the Radicati Group, the number of worldwide email accounts is projected to grow from over 4.1 billion accounts in 2014 to over 5.2 billion accounts by the end of 2018. That's almost 27% growth!
Select an email service provider.
In 2003, President George Bush signed the CAN-SPAM Act into law. This law makes it very important for you to use an email service provider for your blasts instead of Outlook or Gmail. If you are sending an email to the masses, recipients must have a way to "opt out" of receiving your emails. If you don't have this option, there is a good chance you could be blacklisted and your email account could be shutdown. We recommend using Constant Contact or MailChimp. These service providers offer hundreds of pre-designed templates for you to use. Feel free to contact us for help on getting started with any email service provider.
Build your list and your content.
If you have a list of contacts, you can easily upload them to either service provider listed above. The service providers have sign-up tools available to link to your website, social media sites, QR code sign-ups or text messaging campaigns. You can also gather email lists by having a sign-up sheet at the front counter of your business. The possibilities are endless!
Measure the results.
Once you have your email setup and have sent it out, the next step is measuring the results. MailChimp and Constant Contact offer analytics where you can find out which emails were read, what subject lines work best, and how many links have been clicked within your email. This information can help you adjust or tweak your emails based on these results. Have you checked your Gmail, Hotmail and Outlook email stats?  Oh wait, there are none. Another reason to use a service provider!
Is email marketing in your marketing strategy? Are you having trouble getting people to sign up for your newsletter? We can help you setup your accounts and give you ideas to build your list. Call us today to set up a consultation on how to get started! 308-532-1111